I started this project on Friday as I set out to make a small basket. I tried different types of weaving material around a light basket frame without the results I had hoped to achieve when my thoughts turned toward the hair- like, material that becomes available in quantity when the top layer of bark begins to break down. Pearl though that it makes a good bed for her afternoon catnap!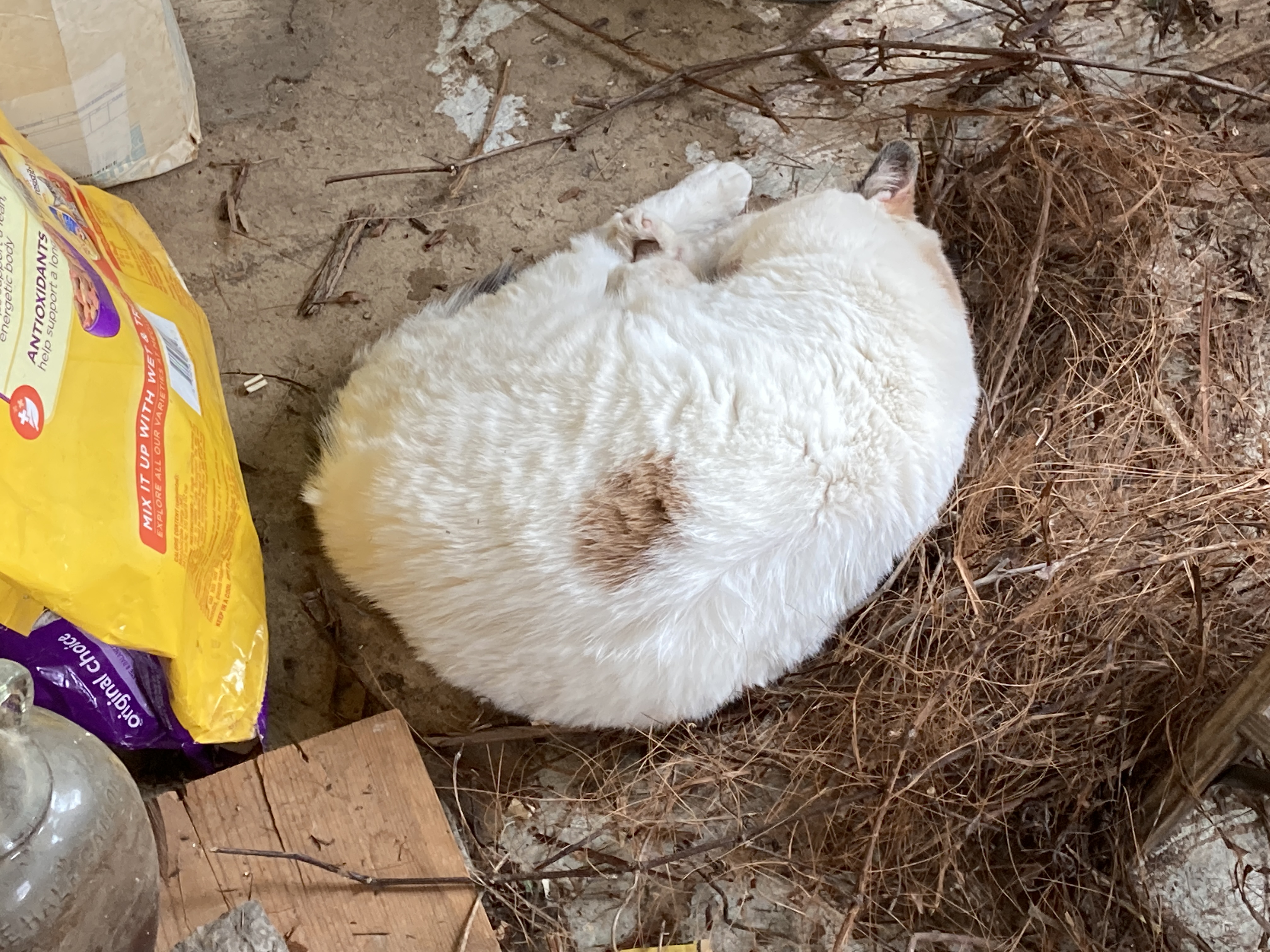 Then long threads are strong and I knew that it could be spun into a light cord that could be woven around the light weight frame and started the process using red osier willow branches for the frame of the basket but returned to make this basket with grapevine sticks and grapevine bark. As it turns out, after the stringy, dark bark is removed, another layer of bark can easily be removed from the vines to leave a greenish colored vine
and producing long strips of strong bark which can be trimmed into thin pieces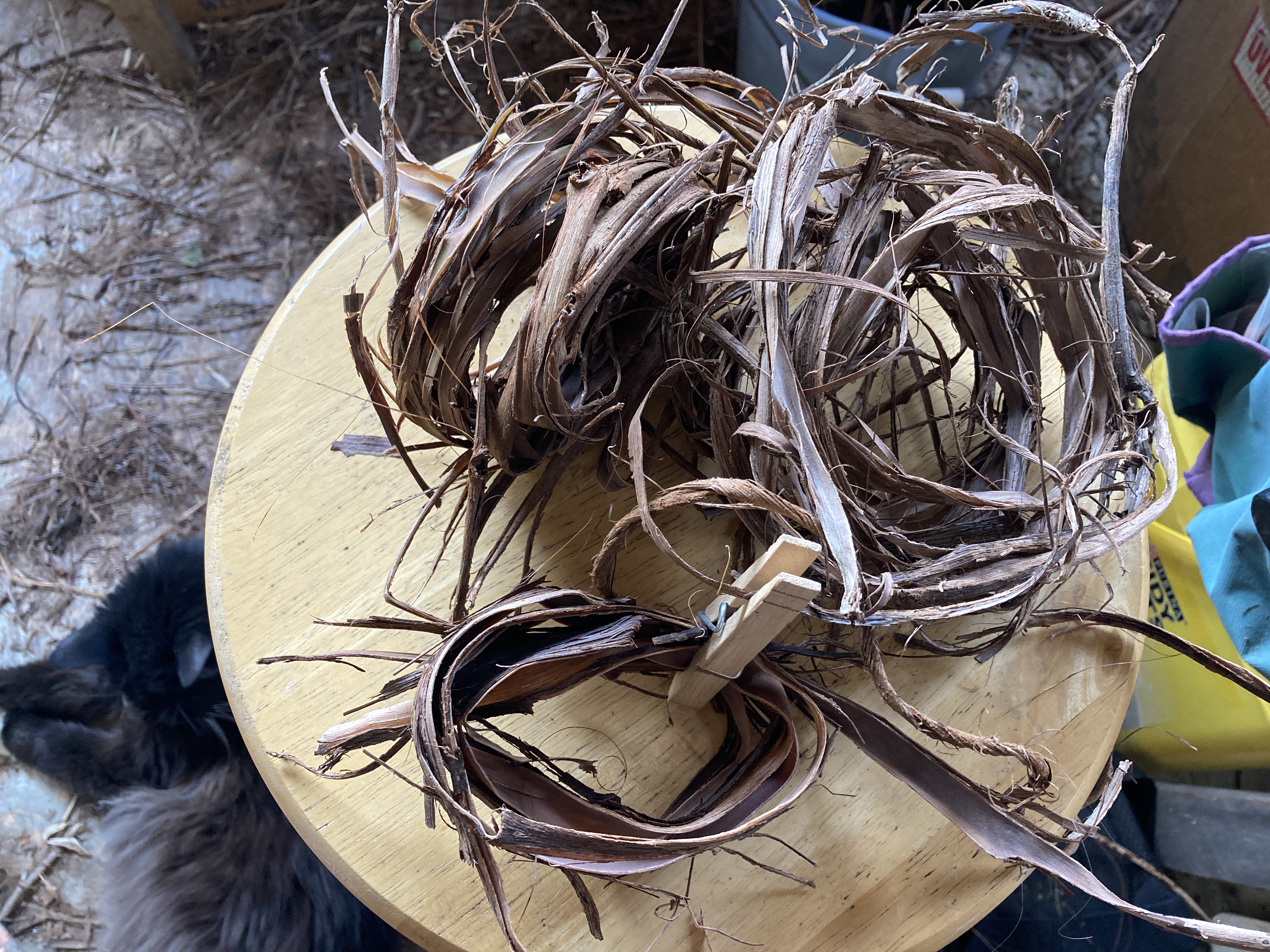 and or spun into a twine.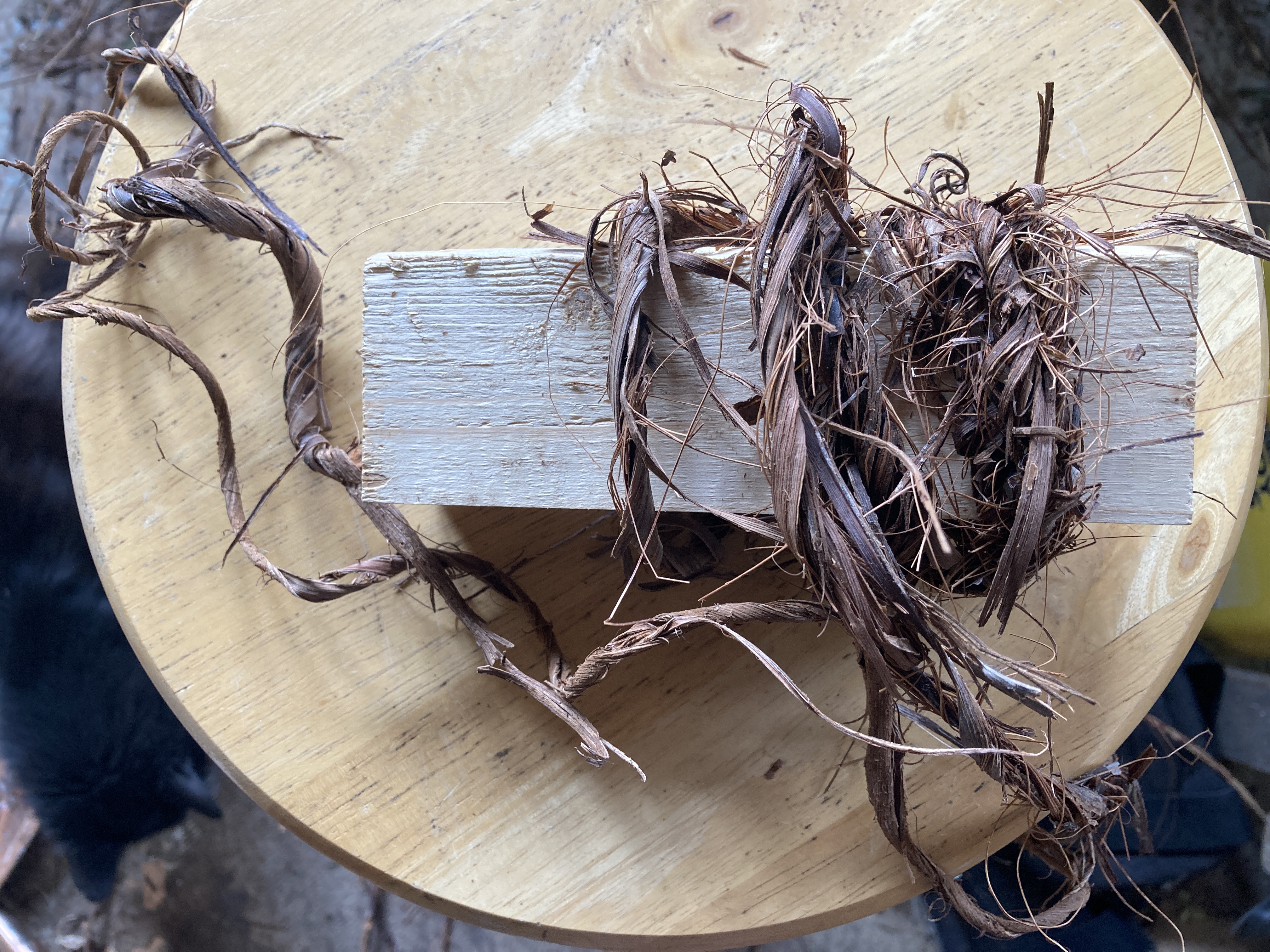 The result turned out to be this little birds nest basket with a lid. Essentially, 12 grapevine sticks and the rest is grapevine bark.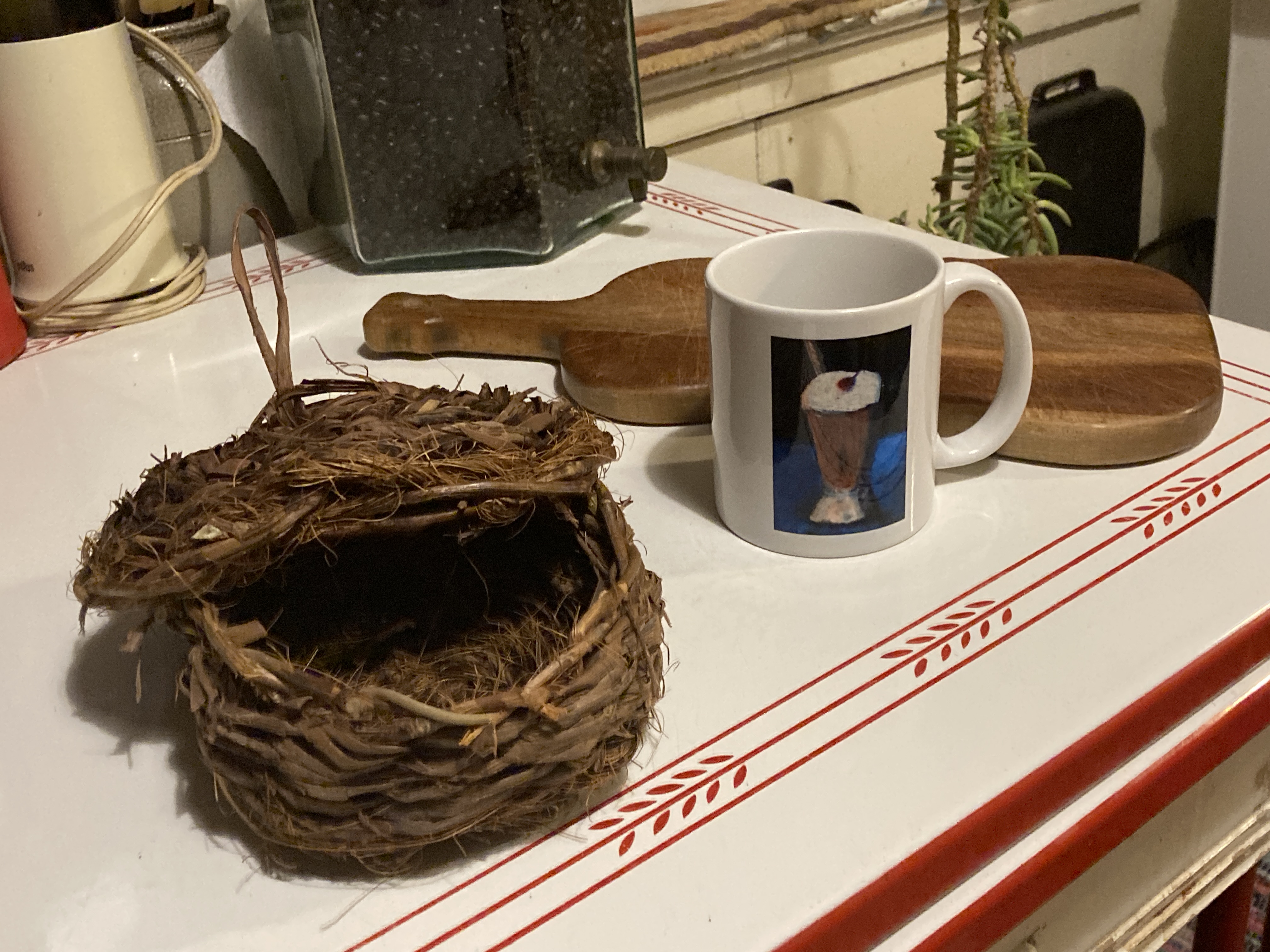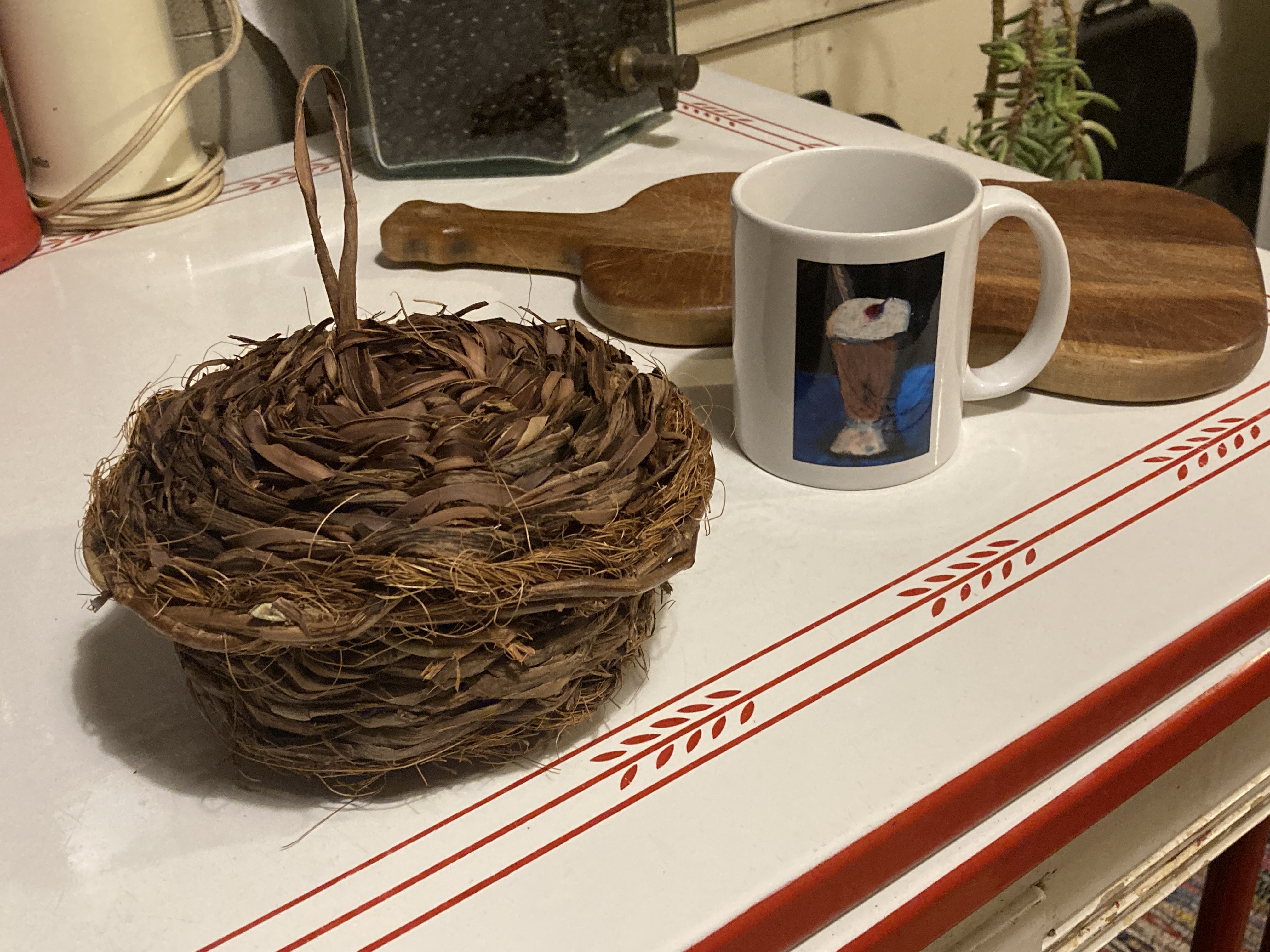 Took 3 days to make and I still have the vines to weave another basket.