I have been distracted with doing more processing of the vines before making a basket and this basket was the result of that tedious struggle. I have changed my building techniques and I am happy with this  market basket which I finished last Thursday of Friday!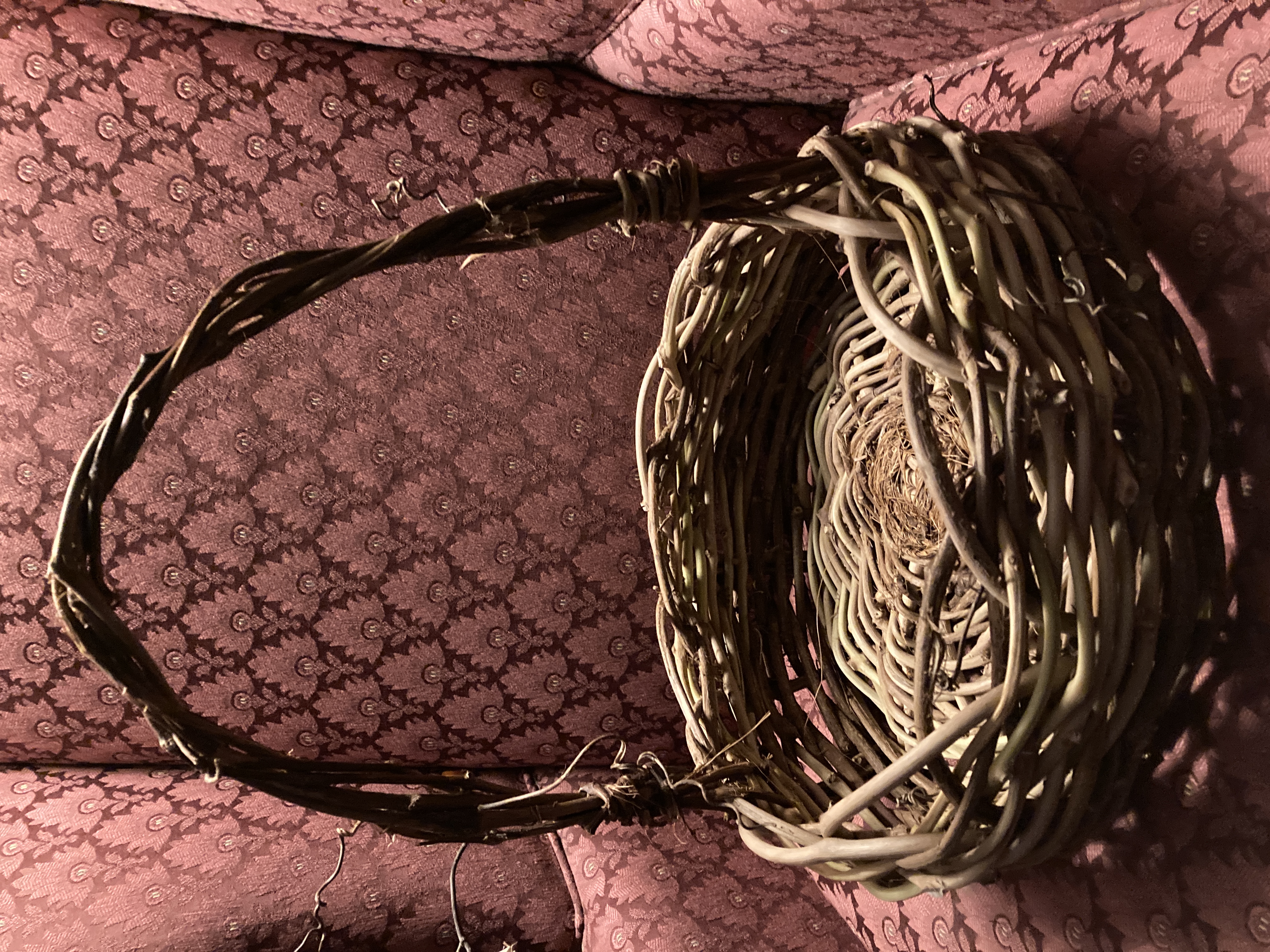 It's about 12 inches in diameter. Since then I spent a great deal of time processing vines and experimenting with ways to use all of the elements of the vines in creative ways, but yesterday (Wed 6/14/) I started to make a basket to hold my toilet plunger as it is stashed under the tub in a plastic holder made from the lower half of a one gallon water jug, which looks tacky even though it's not terribly visible unless you look for it but I used those cleaned up vines to make a basket to house the current rig and give it a bit of class in case anyone happened to look down behind the tub and see the toilet plunger it would be in this basket but I think it might be too nice for that use. What do you think?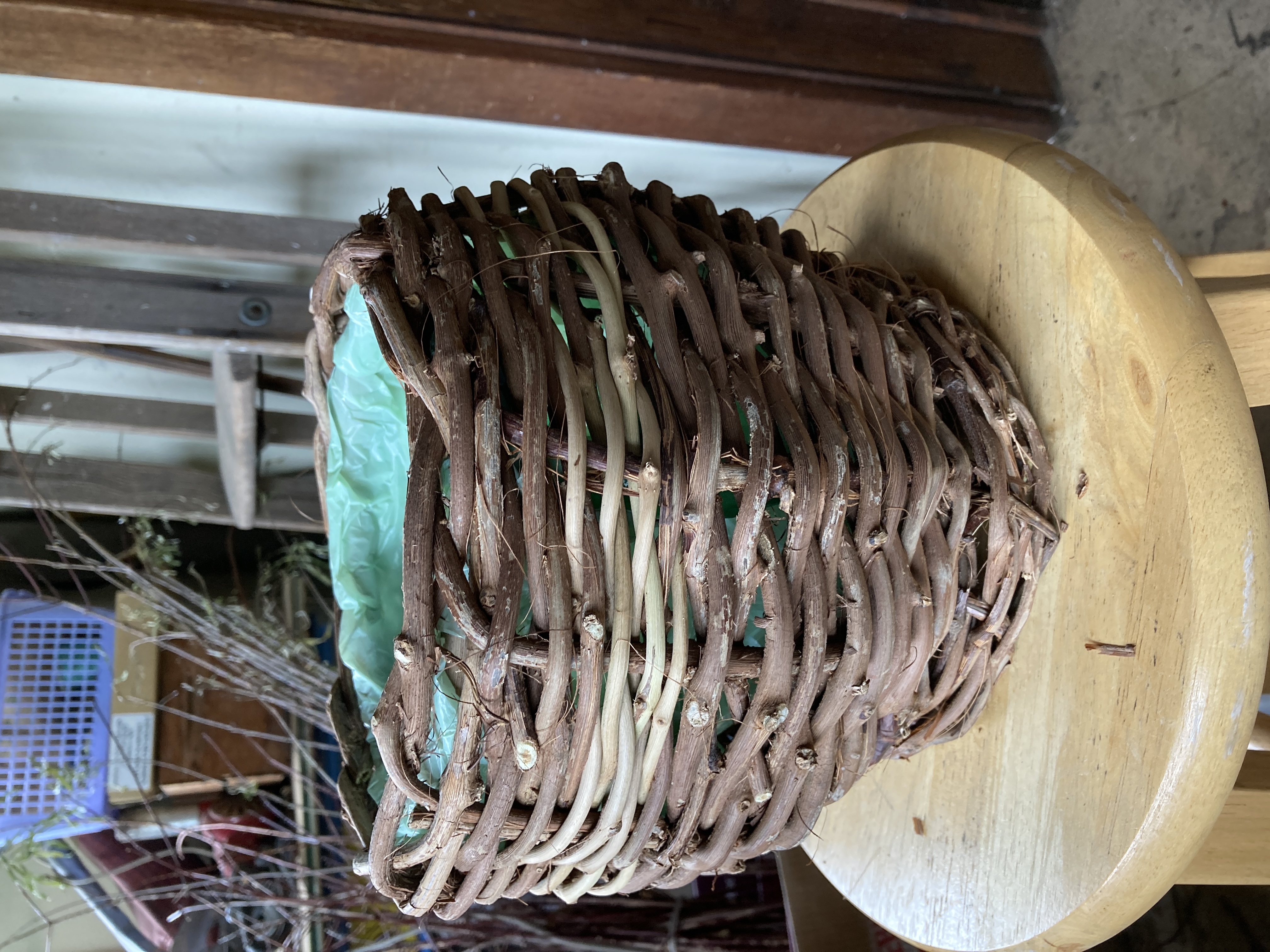 I cut a piece of heavy vine to serve as a bag holder attachment and voila it can be a one gallon waste paper basket. I surveyed my surrounding today and realize that the situation is getting desperate.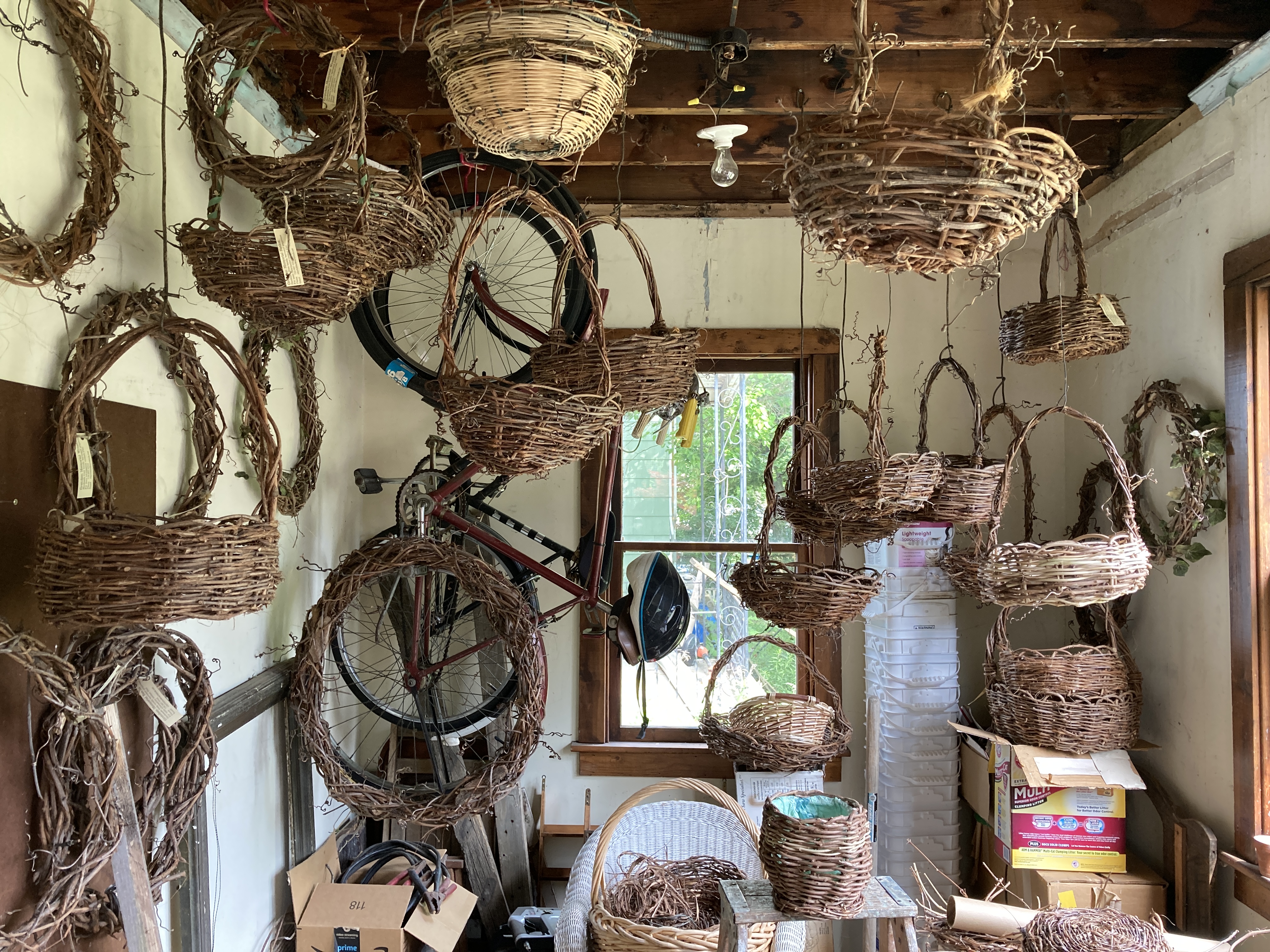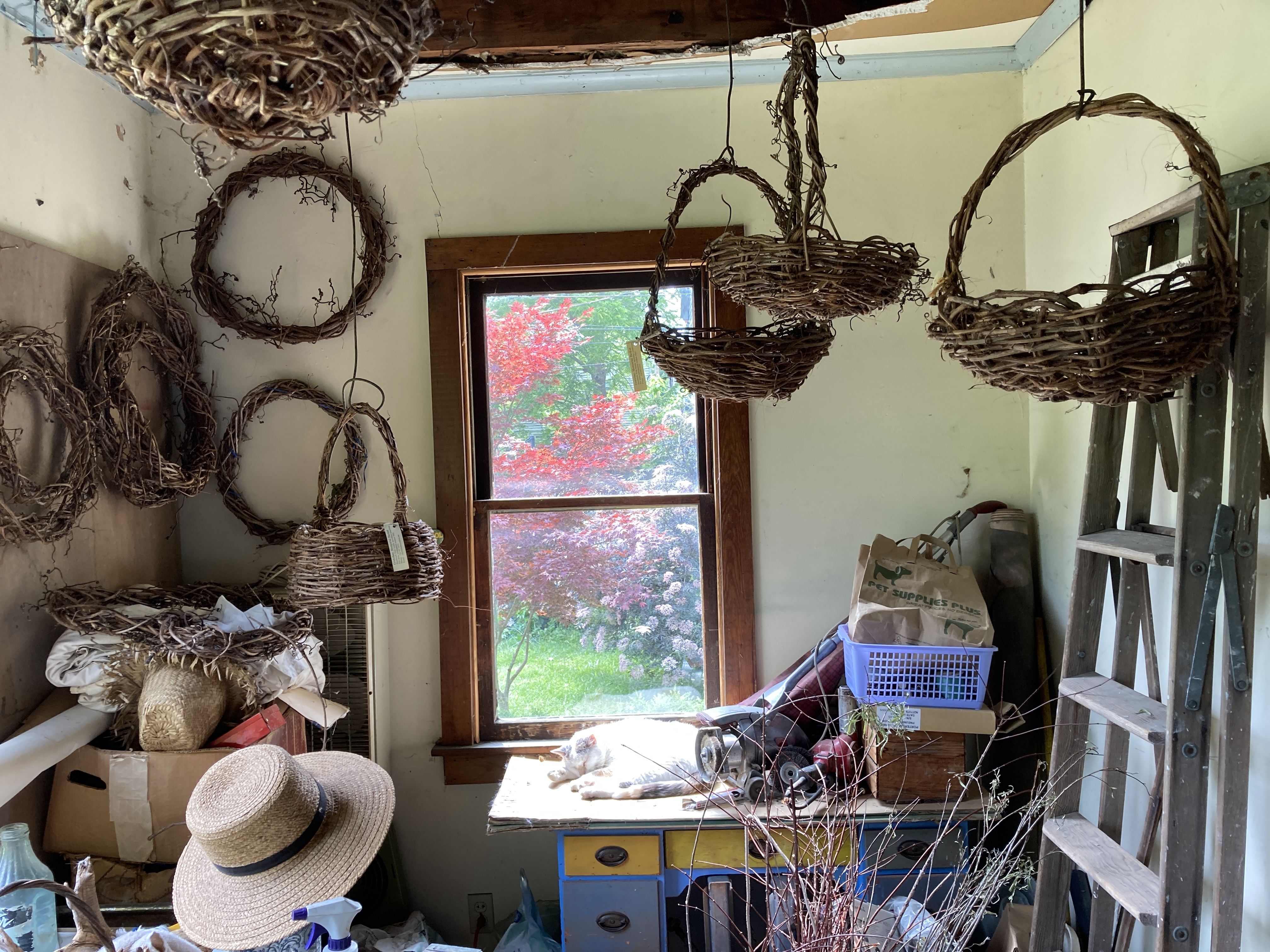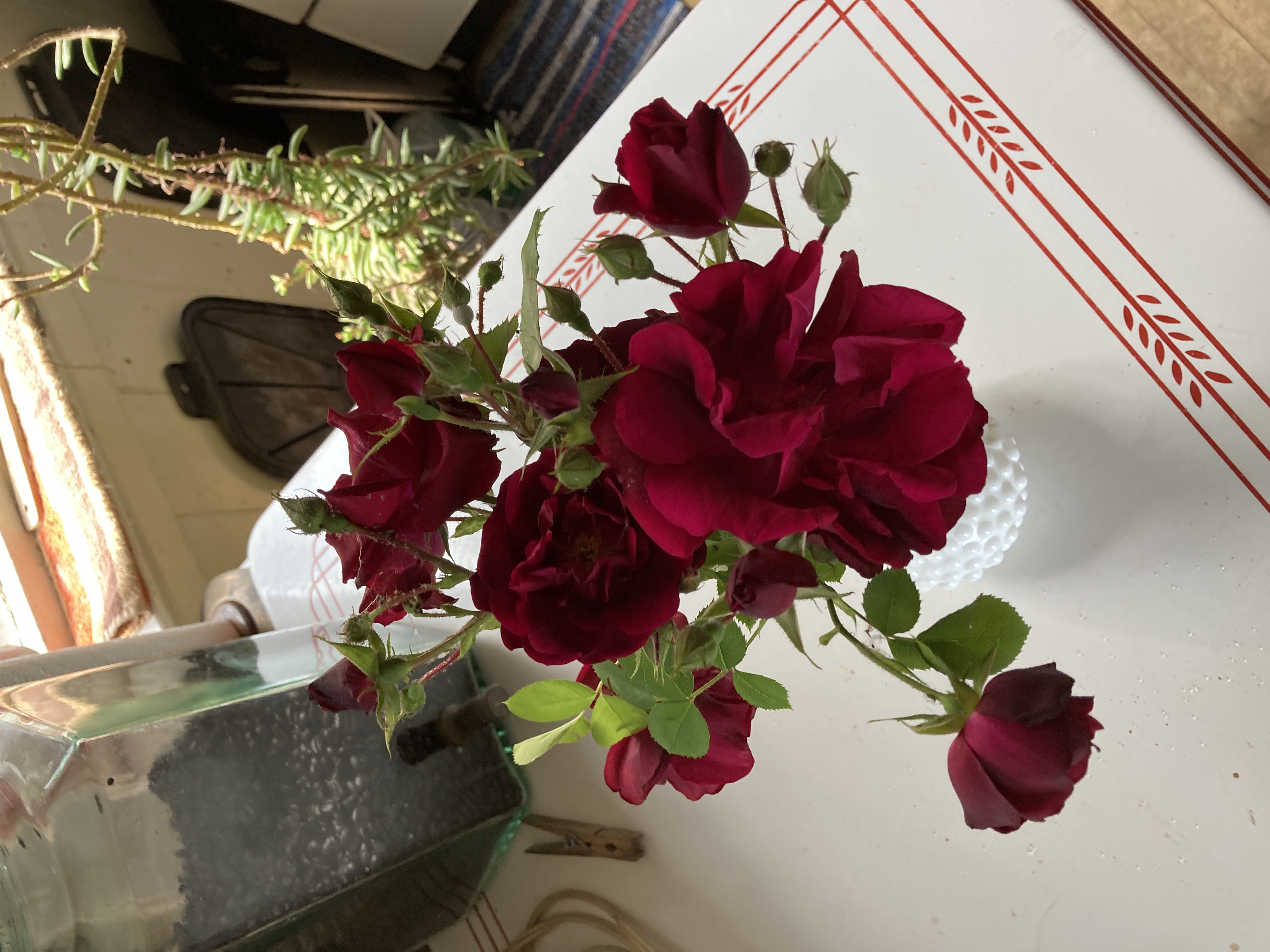 Roses from the yard! Getting ready for musical events. PeopleArt at the end of June and the Musical Celebration of Gretchen on July 26,2023!